Earlier this month, the Xchart team was invited to exhibit at the American Dental Society of Anesthesiology in beautiful, yet blistering cold Chicago, IL. These sedation dentistry conferences are highly anticipated as they are a chance to interact with our clients to find out what is working well, what is missing, and what we can do better to satisfy their sedation charting needs. We embrace the additional opportunity to network with other vendors across the industry to build partnerships that can propel all of us further towards a better and most importantly, safer sedation experience for the patient.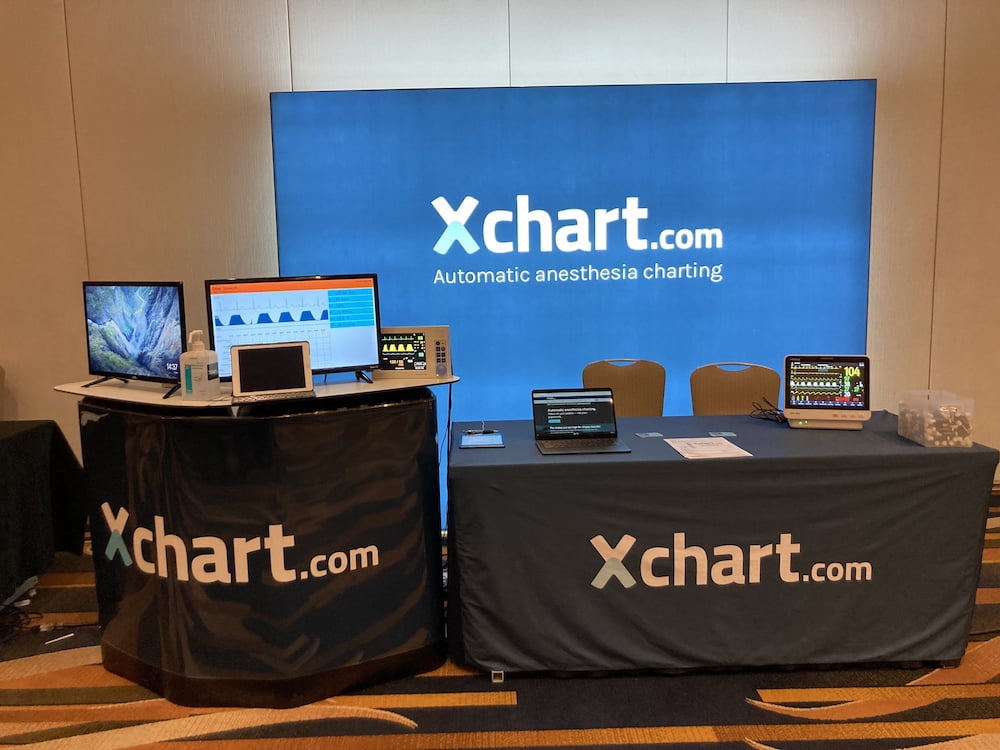 The event had nearly 500 attendees and our booth was buzzing both days of the conference with providers from all ends of the sedation spectrum, oral conscious sedation to moderate IV sedation, and an encouraging large contingent of General/Deep Anesthesia clinicians as well. It is incredibly exciting for us to see how nearly every provider we talked with was anxious to find better ways to streamline their charting and record keeping. Something we heard over and over was "I am absolutely OVER illegible paper charts and scanning in vital printouts to get digital records."
We hear you, and we want to be your solution.
A main recurring theme that we observed is that the only consistency in provider sedation protocols, is that there is no consistency at all, and everyone has their own way of doing things. Our team strives to take in all the various feedback and feature requests from everyone we meet, and then balance providing the features that seem to be common amongst many clients, while adding flexibility and allowing customization for those that are more nuanced. It isn't an easy task, yet one we take pride in to make sure Xchart is both intuitive and simple while providing a comprehensive solution for each provider.
In integration news, we talked with a few clinicians who currently have GE vital monitors and while we don't have connectivity just yet, we are happy to announce the integration project has begun and we hope to be fully compatible to connect their collection of monitors via our VitalSync function in Q1/Q2 of 2022! As always, you can still manually record vitals with just a few simple clicks. Select the "manual vitals" tour in our tour mode to see how that works step-by-step: start tour.
We want to genuinely thank all the attendees who stopped to check us out, and If you met with us at the conference and have any additional thoughts, feedback, or just want to chat about Xchart, we would love to hear from you! Please email us directly at the link below and we look forward to seeing many of you at the upcoming ADSA event in Las Vegas February 11th-12th, 2022.
The Xchart Team