Quickly screen patients, staff, and office visitors with a free web-based app.
Ask your patients to visit EventScreener.com on their phone to complete the questions.
Ask them to show the green confirmation screen when entering.
That's it!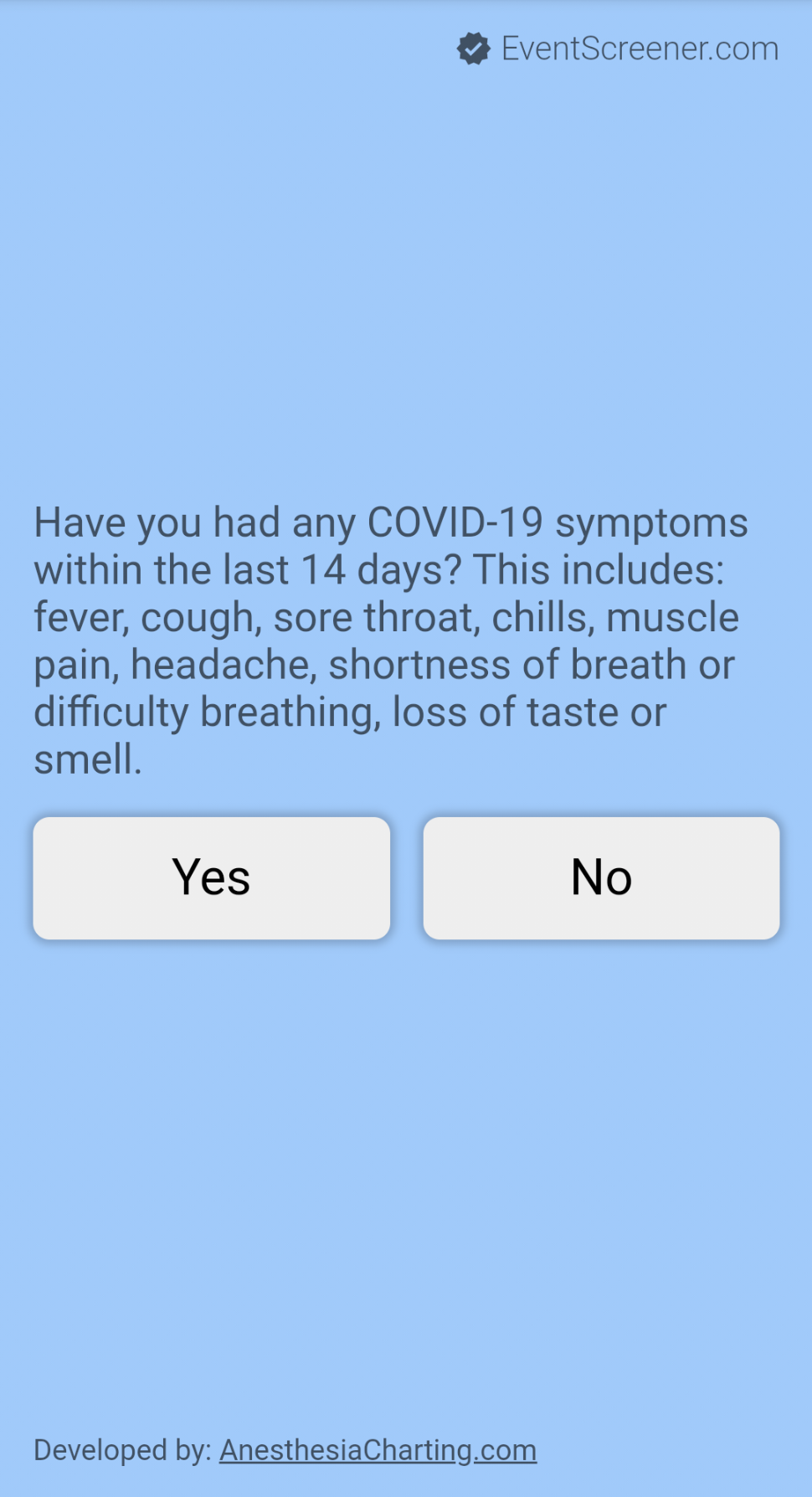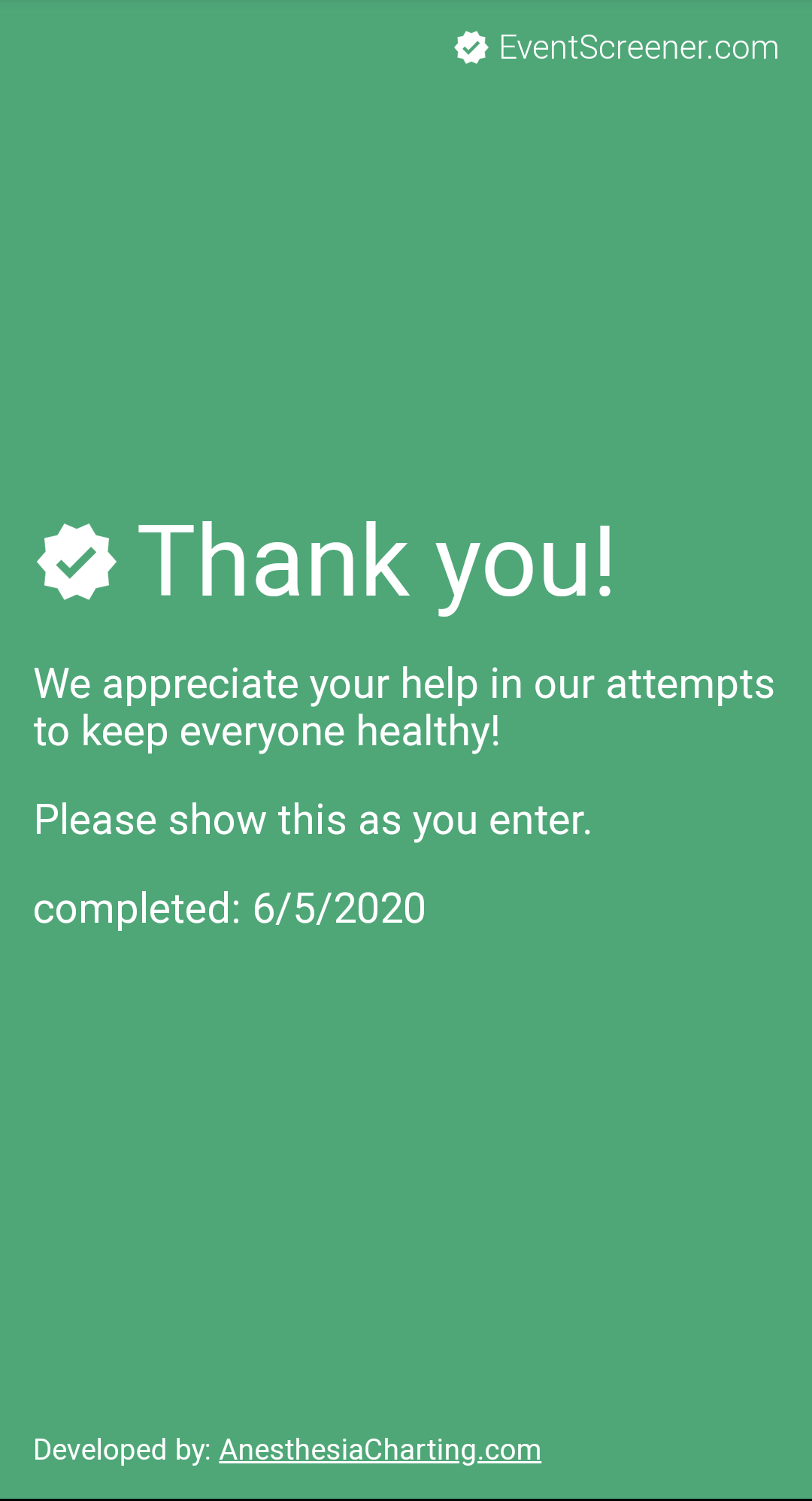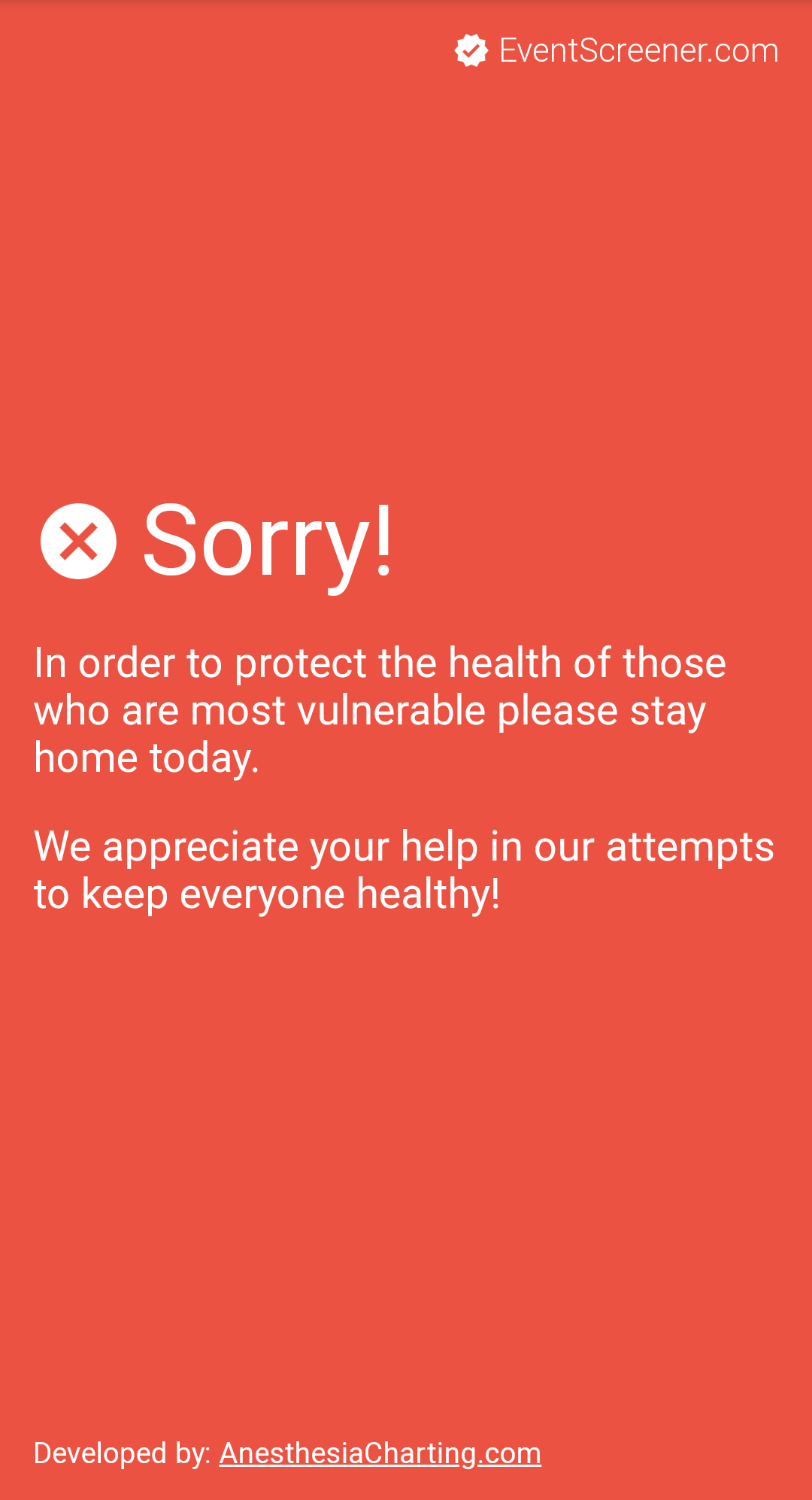 A friend reached out asking if we knew of a simple way to have attendees of an event self-screen for Coronavirus before attending. Something that staff could quickly check at the door, instead of having to have them stop everyone to ask questions.
We quickly realized that something like this could be useful for healthcare, for churches, for dentists, for schools, and potentially for all kinds of events.
So, with his input we made the simplest screening system we can imagine.
Now, it's available for free, for anyone that needs it. We hope you find it useful!